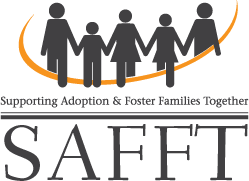 If you follow us, hopefully you are familiar with one of our favorite charities- Supporting Adoption & Foster Families Together.
We helped them run a fundraiser earlier this month and we wanted to highlight all they do for the Forsyth community.
Their mission is to Protect Children, Rebuild Families and Empower Caregivers. Plus, they are a 501(c)3 not-for-profit organization.
SAFFT does SO MUCH, but here is a brief summary of their services: They believe in stopping the generational cycle of child abuse, neglect, and family violence so broken children do not become broken adults. They also provide support for caregivers.
We love to support them whenever we can.
This month we worked their parking lot at the Forsyth County Fair.
Check out this amazing organization and see what you can do support them as they support our community ➡