Top 5 Homes in Milton UNDER 500k!
Are you looking for a home in Milton, but don't want to "break the bank"? Don't worry! We've searched for the top homes for sale UNDER 500k.
For more information on any of these homes, or to set up a showing call or text Molly at 404-545-9767 or email at [email protected]
Let's get started! Click on each home to see more details.
---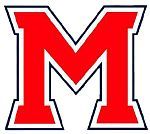 $499,900
$479,900
$425,000
$345,000
$290,000
Don't see what you are looking for? Search for more homes HERE
Looking for more information? Check us out HERE