Easter Egg Hunts and Events for the Whole Family!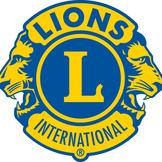 Where: Fowler Park Recreation Center

When: March 24th from 10 am-12 pm
How much?: Adults= $8; Children under 12= $5
Features: Pancake breakfast with the trimmings, Appearance by the Easter Bunny, Children's Activities, and Family Entertainment
For More Info: For tickets or more info click HERE
Address: 4110 Carolene Way, Cumming, GA 30040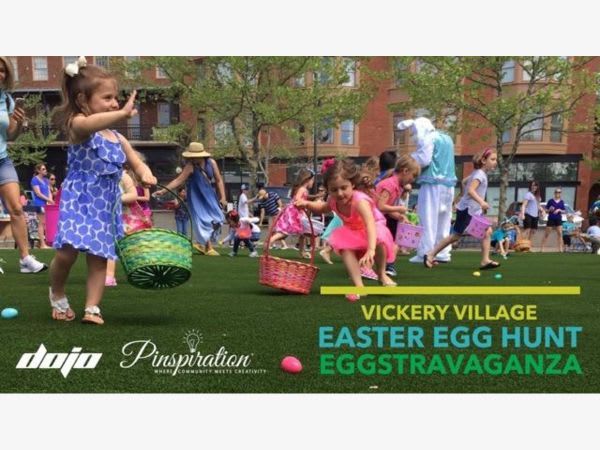 Where: Vickery Village Courtyard
When: Saturday, March 24th. Egg hunts by age. Age 3-7: 10 am; Age 7-13: 12 pm; Age 21+: 2 pm; Meet and Greet with Easter Bunny from 10am-4pm.
How much?: FREE
Features: Do-it-yourself crafts with Pinspiration, photos with the Easter Bunny, games like corn hole and potato sac races, face painting, cotton candy, trampoline fun, and candy filled Easter Egg

Hunts!

For More Info: For more info click HERE. Pre-register for hunt HERE or at Pinspiration and pick up packet from 12-8pm on Friday, March 23.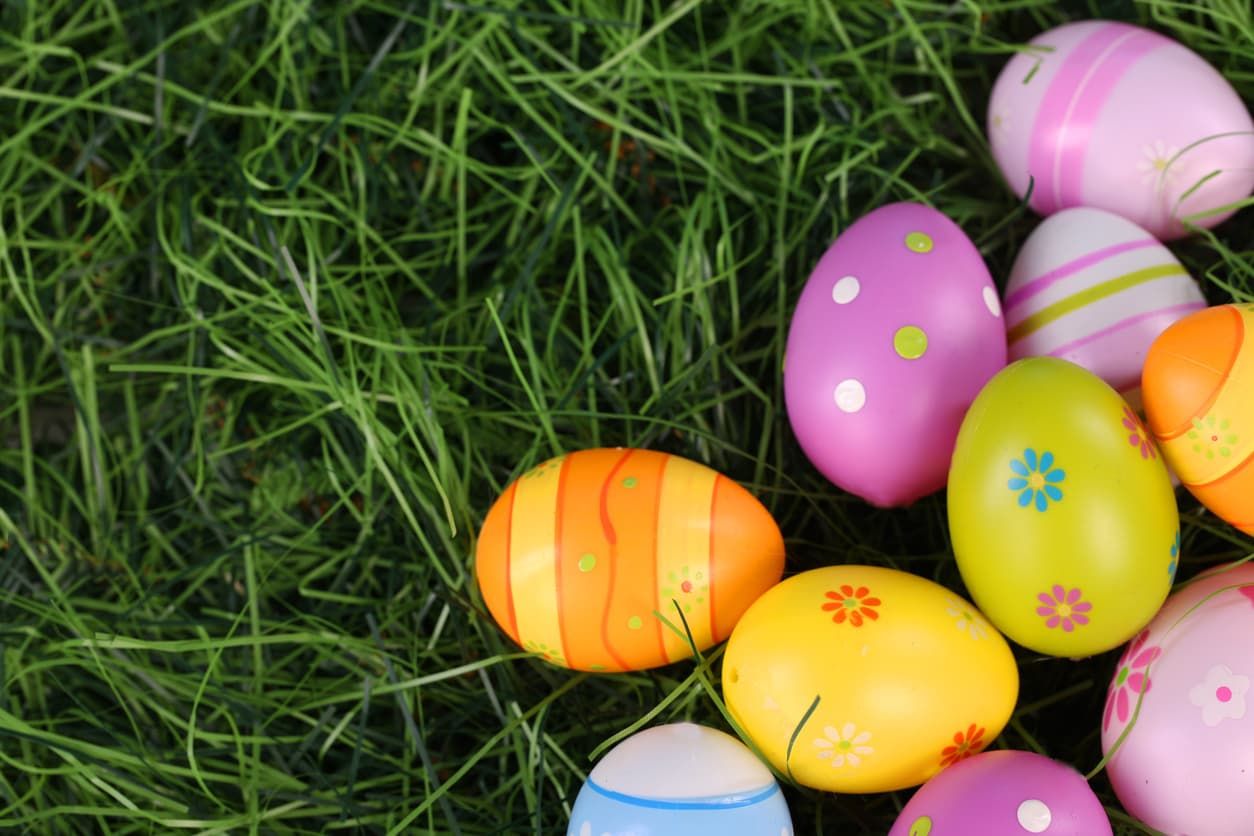 Where: North Park Softball Fields 1-4
When: March 24th from 10:00am-12:00pm; Egg hunt: Ages 3-6= 12 pm
How Much?: FREE
Features: Face Painting, Balloon Art, Rides on a Trackless Train, Critters from Red Barn Petting Zoo, Easter Bunny Photos, Egg Hunt. Special goody bags will be given to first 250 children ages 2/younger and 7/older
For More Info: Call: 678-297-6140; Email:[email protected]; or visit their webpage HERE
Address: 13450 Cogburn Road, Milton, GA 30004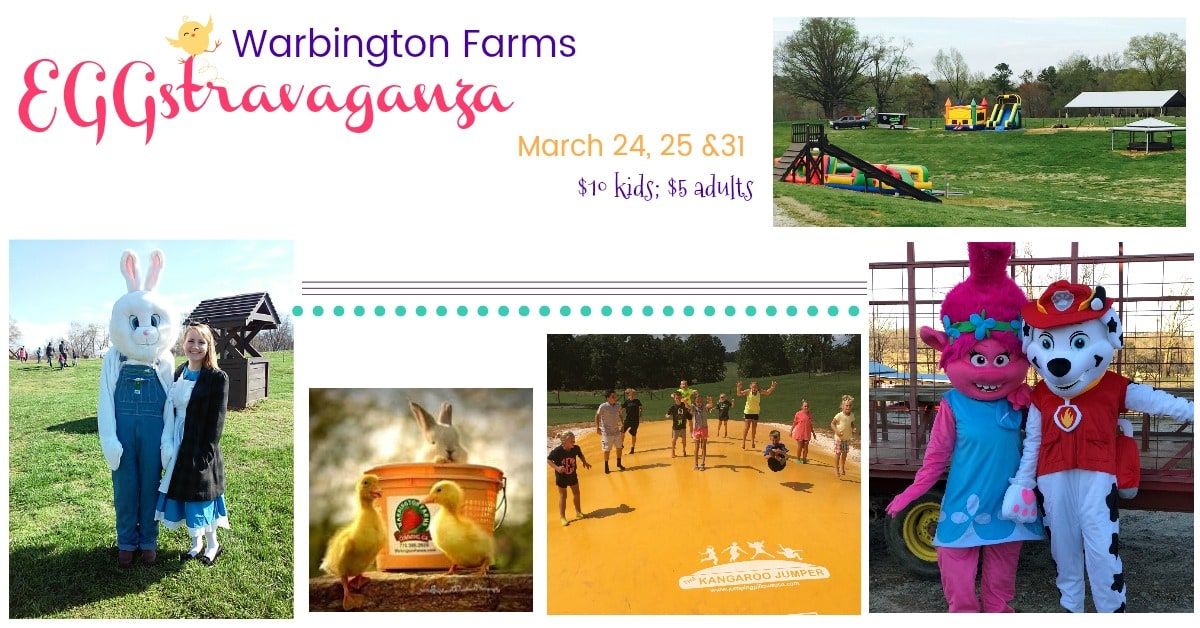 Where: Warbington Farms
When: March 24th, 25th: Hunts at 11:00, 12:30, 2:00, and 3:30. 31st hunts at 1:30 and 3:00.
How Much?: Adults=$5; Children=$10; Photo area with live animals for $15 a pose.
Features: Egg hunt & prizes, Visit with Easter Bunny & other characters, Unlimited play in our fun park area with our "hey" ride, petting zoo, inflatables, jumping pillow, swings & more, LOTS of family farm fun. ***Bring your own basket
For More Info: Call: 770-889-1515; Email: [email protected]; or visit the webpage HERE
Address: 5555 Crow Road, Cumming, GA 30041

Where: Cumming Fairgrounds
When: March 31st from 11am-5pm. Egg hunts by age: 3 & Under= 11:30am; ages 4-7= 1 pm; ages 8-10=2:30
How Much?: Free Egg Hunt, Vendors vary
Features: More than 25,000 eggs! Afterward, enjoy sample restaurant food, play in the kid's zone (costs extra), and touch-a-truck.
For More Info: Call: 770-781-3491; visit webpage HERE
---
For more community events follow our page: